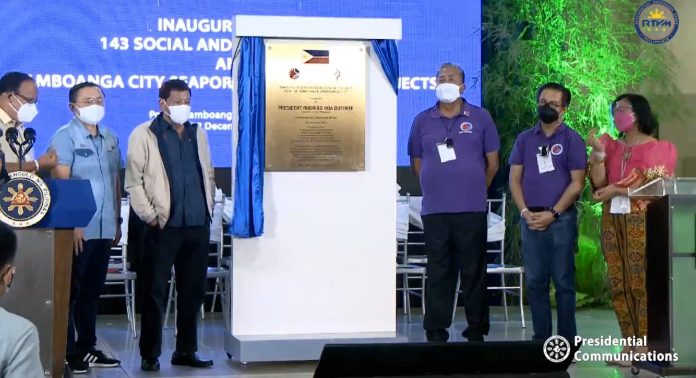 President Rodrigo Duterte on Thursday (Dec. 2) led the inauguration of 143 social and tourism ports and the Zamboanga City Seaport Development Project. 
Duterte initially visited the Zamboanga International Airport to inspect ongoing development projects of the airport, including its newly renovated Passenger Terminal Building (PTB).
In his speech, Duterte expressed delight over the completion and utilization of almost all the administration's Build, Build, Build projects before his term ends in 2022.
Of the 143 port projects inaugurated, 52 are in Luzon, 64 are in Visayas, and 27 are in Mindanao.
"The completion of these projects will boost inclusive growth for various industries in our provinces, especially for the shipping, fishing, and tourism sectors," he said.
"Also with more employment to be generated for various localities, we can now look forward to a stronger economy and the improved lives of the people under a new normal," he added. READ MORE